....
.....
PAGE UPDATED APRIL 17 2010
NASDAQ INDICATORS
I HAVE ADOPTED THE SAME SET OF INDICATORS RELATING TO THE NYSE
FOR THE NASDAQ ,
10 MONTH ADVANCE DECLINE LINE
I PREFER LONGER TERM PATTERNS AS THE DOMINANT DIRECTION
ILL HAVE TO FOLLOW THIS FROM A DISTANCE
THE PATTERN IS VERY POSSIBLY ONLY BOTTOMING IN A LONGER TERM C WAVE
IT WILL MOST LIKELY TAKE SEVERAL YEARS FOR THIS PATTERN TO COMPLETE
THIS 1ST ONE GETS UPDATED MONTHLY ( ITS A MONTHLY CHART )
THIS IS AN INTERESTING CHART TO FOLLOW GOING FORWARD . SOMETIMES THE INTERNALS OF A MARKET
GIVE CLUES TO WHAT IS GOING ON INSIDE THE MARKET EVEN IF THE MARKET IS HARD TO READ.
THIS IS LOOKING MORE AND MORE LIKE A CORRECTIVE DECLINE IN THE NASDAQ
CHART UPDATED APRIL 17 2010
THIS IS NOT WHAT I WOULD HAVE EXPECTED TO SEE FROM JUNE 2009
YET WHAT IT SHOWS IS THAT THERE HAVE ACTUALLY BEEN MORE DECLINING
SHARES WITH IN THE NASDAQ THEN ADVANCING SHARES SINCE JUNE 2009
THIS ALSO IMPLIES THE RALLY TO DATE HAS BEEN GETTING MORE AND MORE NARROW
( LESS SHARES RISING AND THIS IS A BEARISH SIGN GOING FORWARD )
KEEP IN MIND THIS IS A 10 MONTH MOVING AVERAGE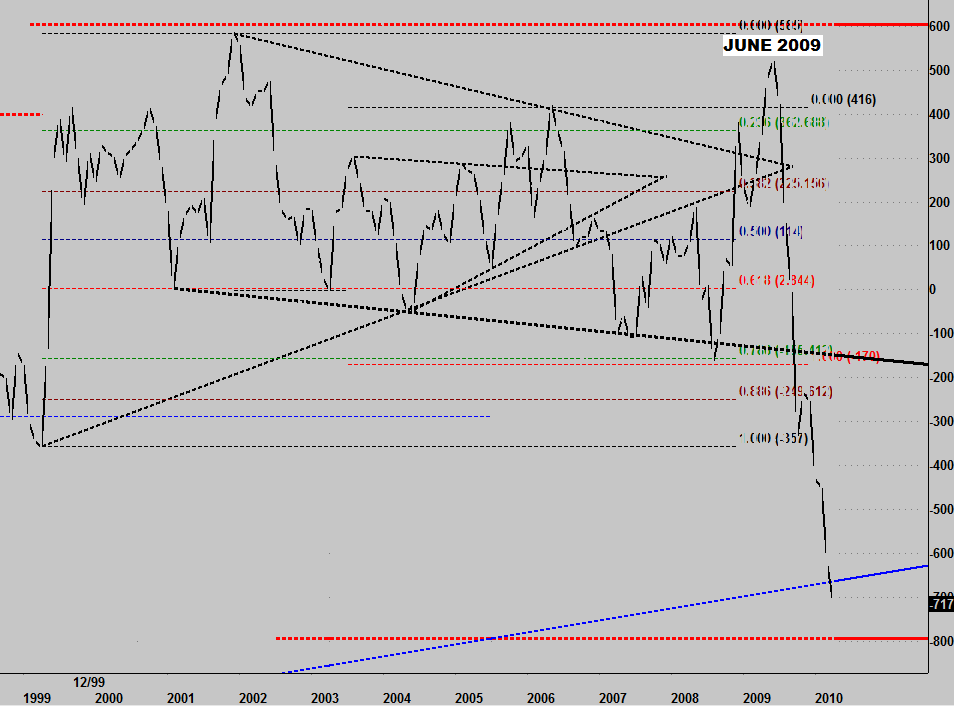 NASDAQ 10 DAY ADV DECLINE LINE
UPPER RANGE BEGINS AT 500 AND RUNS UP TO 772
LOWER RANGE BEGINS AT MINUS 867 AND EXTREME OVERSOLD IS NEG 1342-1493
APRIL 17 2010
THIS INDICATOR SHOULD BE IN A C WAVE DOWN IN A LARGER A WAVE WHICH WILL BE LABELED
A B C . THE INITIAL MOVE SHOULD BE TOWARDS THE NEG 252 LEVEL BEFORE A LARGER BOUNCE
UNFOLDS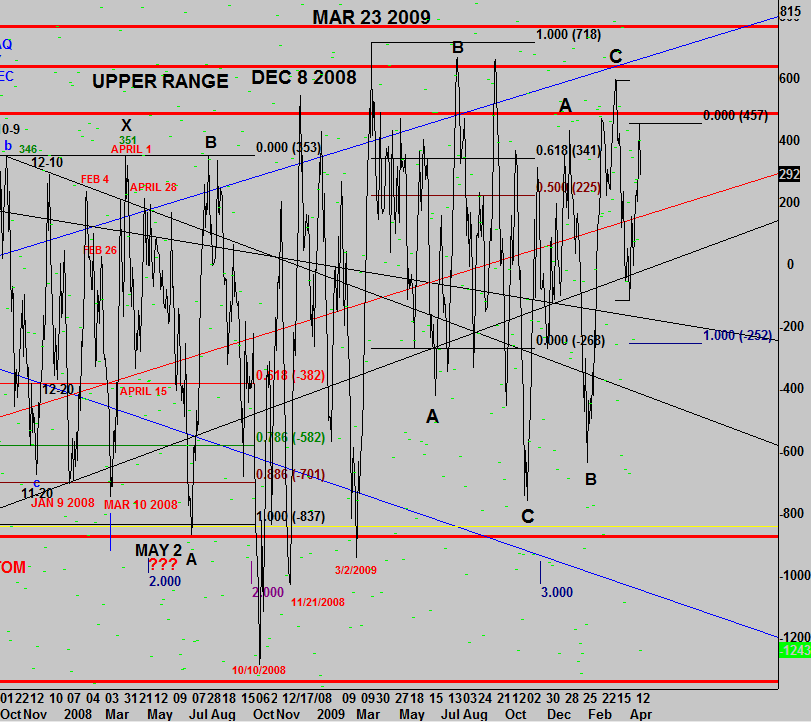 120 DAY ADVANCE DECLINE LINE
THIS CHART IS FROM THE FEB 6TH 2007 HIGH IN THIS INDICATOR
FROM THIS HIGH THIS INDICATOR HAS COMPLETED 5 WAVES DOWN OVER A FIBONACCI
233 + 1 TRADING DAYS
CHART UPDATED APRIL 17 2010
THIS IS THE BEARISH SIDE OF THE MARKET DESPITE MY BULLISH BIAS INTO AUG 2010
2 EQUAL LEGS DOWN WOULD TARGET A LOW NOT A HIGH INTO SEPT 24TH 2010
THIS CORRELATES WITH THE 42 1/2 YR AND 45 YR SUB CYCLES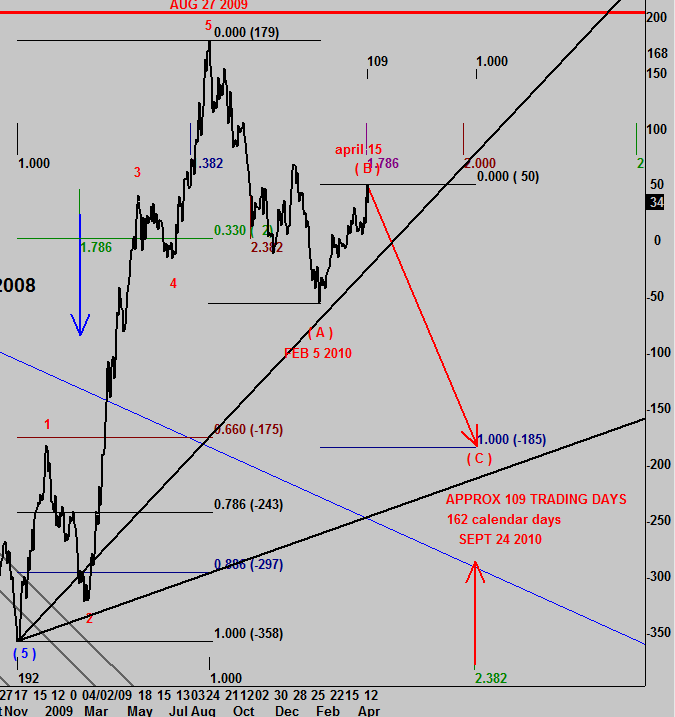 GOOD LUCK TRADING

Copyright © 2004 CompanyLongName Last modified: April 17, 2010