IF YOU WANT AN IN DEPTH ELLIOTT WAVE COURSE LOOK HERE :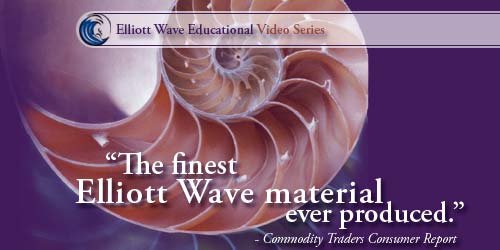 ONE OF OUR MAIN TECHNICAL TOOLS IS THE ELLIOTT WAVE THEORY. SOME PEOPLE LOVE IT SOME PEOPLE HATE IT .FOR US WE FIND IT A GREAT TOOL FOR FINDING OUT WERE WE ARE :
EXAMPLE : YOU ARE HERE :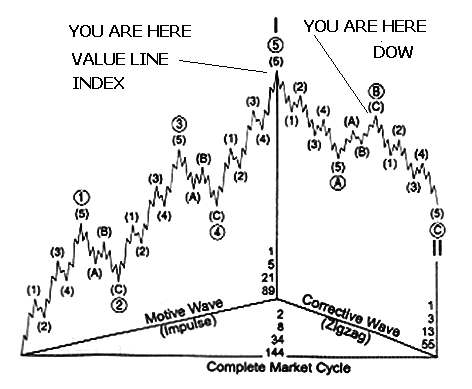 Elliott Wave International's newly designed tutorial is the most comprehensive introduction to the Elliott Wave Principle available in cyberspace. All ten lessons have been adapted from Prechter and Frostís Wall Street bestseller, Elliott Wave Principle - Key to Market Behavior.

To start your Elliott wave education now, click here.
ELLIOTT WAVE CORRECTIVE PATTERNS :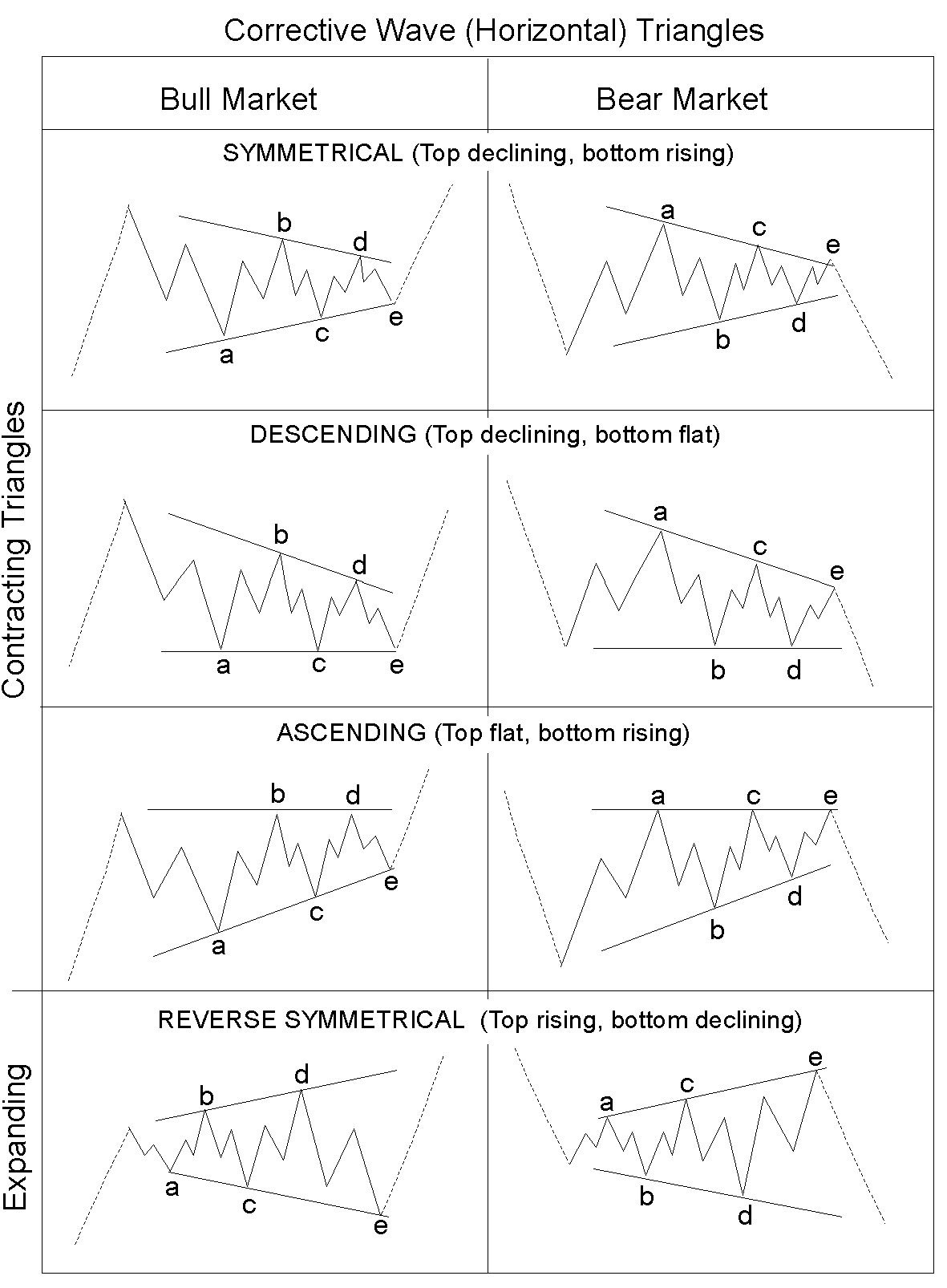 NOTHING IS PERFECT YET IF YOU WANT A DISCIPLINED APPROACH TO UNDERSTANDING HOW THE STOCK MARKET MOVES . I THINK YOU WILL FIND IT USEFUL.
HERE IS A FEW CHARTS OF SOME LONG TERN ELLIOTT WAVE COUNTS THAT ARE NEAR COMPLETION IF NOT ALREADY COMPLETE AS OF JULY 2 ND 2004.
STARBUCKS MONTHLY CHART . PRICE IS NEAR AT THE TOP OF A 10 YEAR TREND CHANNEL AND COMPLETING 5 WAVES UP FROM A VERY LARGE 4TH WAVE TRIANGLE .. UNDER ELLIOTT WAVE GUIDELINES THIS STOCK SHOULD COME BACK TO THE APEX OF THE TRIANGLE NEAR 22.50 . THE TIMELINE OF JAN 2004 IS A GUIDELINE AND REPRESENTS THE .382 TIME RETRACEMENT OF THE PREVIOUS 5 WAVES UP . THERE IS VERY STIFF RESISTANCE AT THE 50 DOLLAR LEVEL . IN THE BIG PICTURE THIS ONE HAS TOPPED . IN THE SMALLER PICTURE A MOVE HIGHER CAN STILL DEVELOP . PLEASE DO YOUR OWN RESEARCH BEFORE BUYING OR SELLING STOCKS . THESE CHARTS ARE TO SHOW ELLIOT WAVE COUNTS ONLY AND ARE NOT A RECOMMENDATION TO BUY OR SELL .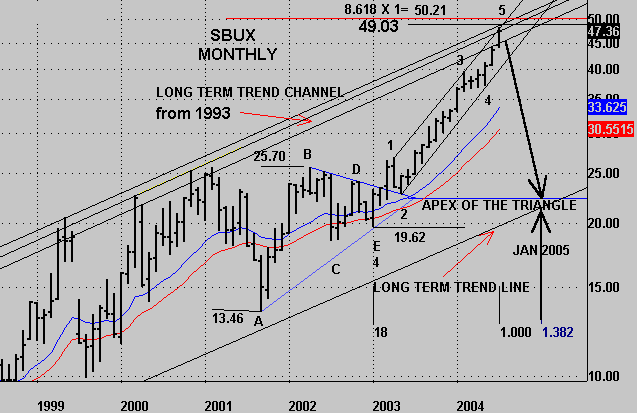 UNITED TECHNOLOGIES , THIS STOCK HAS BEEN STRONG FOR MANY YEARS MUCH LIKE STARBUCKS YET THERE WAVE COUNTS ARE TELL9NG US TO BE ON THE ALERT FOR A CHANGE OF TREND TO THE DOWNSIDE . AS NOTED ABOVE PLEASE DO YOUR OWN RESEARCH . THESE ARE ONLY TO SHOW COMPLETED ELLIOTT WAVE COUNTS
NOTE HIGHER RESISTANCE IS 106 TO 117 . YET AS OF TODAY THIS WAVE COUNT CAN BE LABELED AS COMPLETE .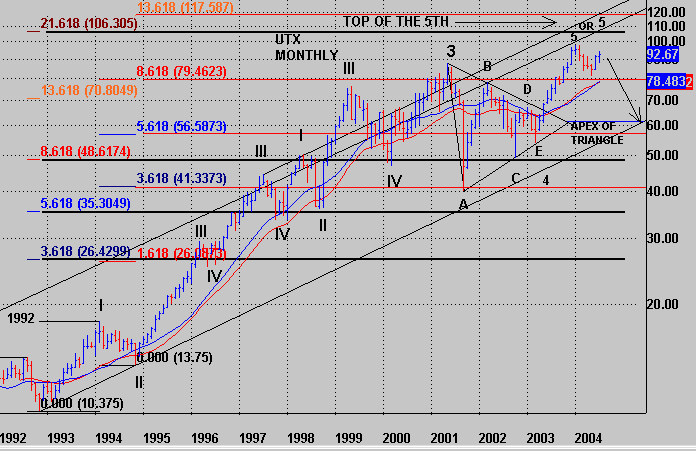 THE ONE THING I FIND INTERESTING IS THE TIMELINE KEEP SHOWING JAN 2005 . MAYBE THIS MARKS AN IMPORTANT LOW MAYBE IT MARKS A HIGH ?? . WE SHOULD ALL DO OUR OWN RESEARCH BEFORE TRADING . YET AT THIS POINT IN TIME ALL OF THESE CHARTS SHOW COMPLETED 5 WAVE PATTERNS IN A LONGER TERM PERSPECTIVE .
TRADING IN THESE MARKETS INVOLVES RISK . PEOPLE CAN AND DO LOOSE MONEY TRADING . I POST THESE CHART FOR INFORMATIONAL PURPOSES . PLEASE USE RISK MANAGEMENT AND DO YOUR OWN RESEARCH
Copyright © 2004 CompanyLongName Last modified: December 20, 2008